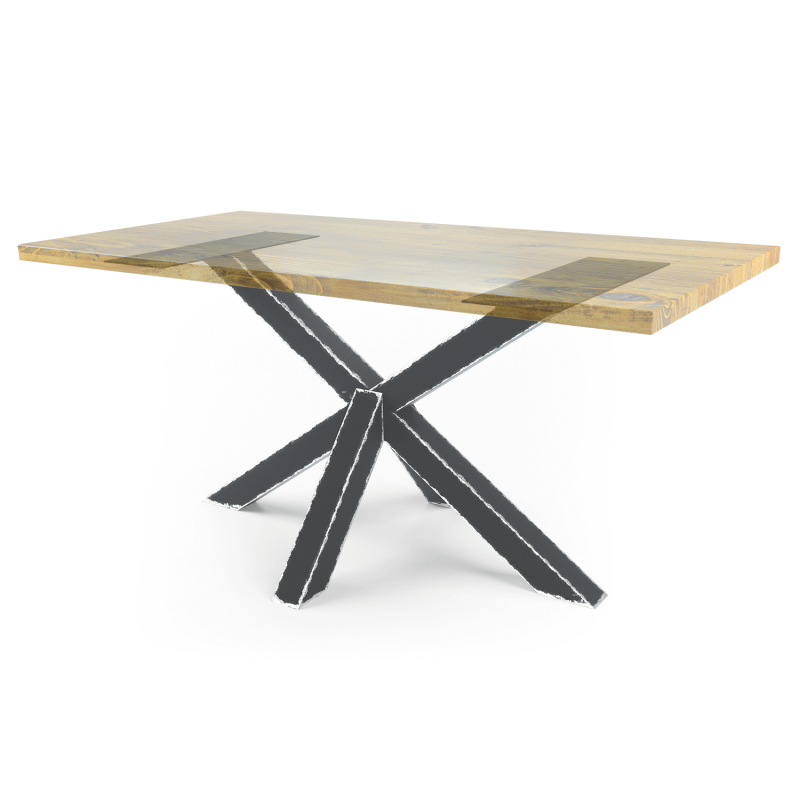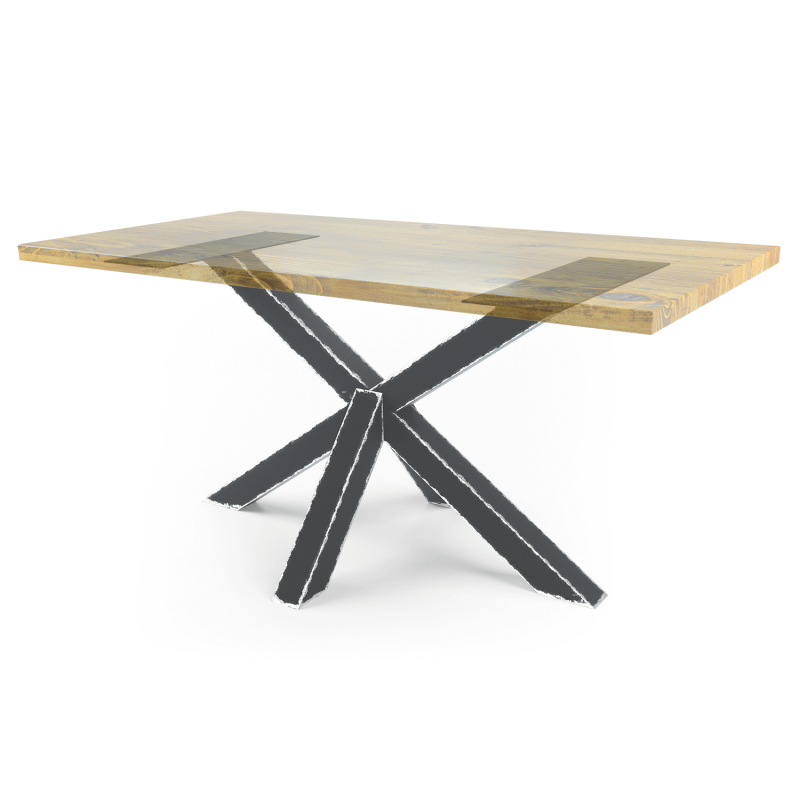  
Table frame - dining table LOFT - STX-M
Reference: STX-M
 In Stock - Shipping in 2-5 days
Table frame | Table legs DIY 120x80x72cm | Metal frame | Dining table kitchen table | Powder-coated steel
The Trusted Shops Buyer Protection
Certified online shop with money-back guarantee

Table frame | DIY table legs 120x80x72cm | Metal frame | Dining table kitchen table | Powder coated steel.
TABLE AND NOT ONLY TO DO- DIY is our motto and surely yours too! We supply the sturdy steel table frame and you give vent to your creativity.
HIGH STABILITY GUARANTEE - Each table frame must be able to withstand heavy loads, so each module is welded rather than bolted for even better stability.
FLEXIBLE APPLICATION - No matter the room or space, design your table model for any occasion now with our powder-coated steel table runners.
FAST DELIVERY - We deliver quickly and reliably, and with us you get first-class customer service, so no questions go unanswered from start to finish.
Rely on our experience - We are experts in furniture and furniture frames. You'll find plenty of inspiration in our online store, take a look around
Easily create your own table that is stylish, yet resilient. In this offer we offer a steel profile (powder coated, without top). This is a black table base that is fully welded, not bolted, making the table runners even stronger. What makes this product so special is that it is made with the utmost care and precision in Europe, not in China for the best quality. Be sure to check out the table leg dimensions we offer. Table runners in the shape of spiders will go great on your couch or dining room table.
Do it yourself - Design your own table in any room, living room, dining room, kitchen or as a coffee table. We offer you the perfect do-it-yourself solution. The powder-coated frame comes in black and is perfect as a frame for tops made of oak wood, as well as other tops. The machined metal is particularly stable because it has been welded together. Trust our expertise when it comes to stylish and stable table furniture!
If you are looking for a modern frame + table top solution, then check out our offer. Manufacturing stylish furniture is our passion. We deliver quickly and reliably, and always offer help and advice. Visit our online store and let us inspire you. And these are the dimensions of the steel table legs: 66x40x40cm, the size of the table leaf should be about 80-100 x 130-220 cm. There are holes in the top of the furniture legs, so you can simply screw the table top to them.
Data sheet
Material

Steel

Coating

KTL-coating

Weight

20 kg

Profile

80x80 mm

Product Designation

Table

Profile Thickness

2mm
Related products: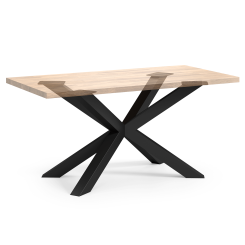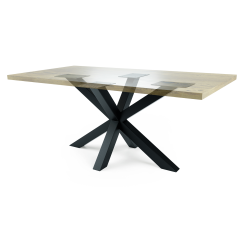 5 other products in the same category: