 
Wall Mounted Banner Aluminium Tension Frame
Reference: KLEMP-WALL
 In Stock - Shipping in 2-5 days
Wall Mounted Banner Advertisement - Aluminum Stretch Frame System for Outdoor Use
The Trusted Shops Buyer Protection
Certified online shop with money-back guarantee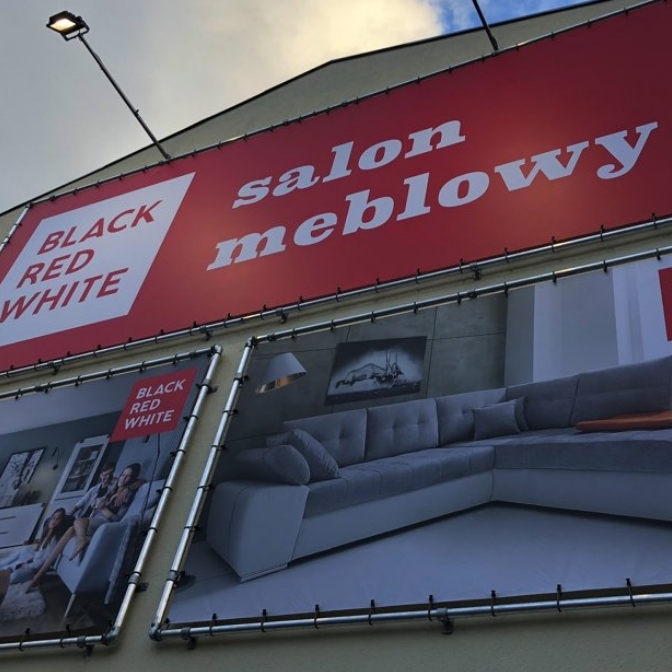 Make your presence
Kemp banner frames help you reach a wide audience. In this way, you will be even more visible in public space.
Versatility
The frames have a wide range of applications. They will fulfill their role perfectly:
office buildings

walls of private houses

factory halls

the walls of the shops
They also offer many more possibilities.
Give yourself a guarantee of the highest quality
When assembling large formats, you are probably concerned about the strength of a particular structure. With Kemp banner frames such worries disappear from your mind.
Stability guaranteed
The construction is made of aluminum pipes and galvanized iron joints. Corrosion does not have access to it, but you can be sure that nothing will touch it.
Change anytime
One banner is not permanently mounted. You can change your advertising message at any time as part of the construction. All you have to do is order a new ad, dismantle the old banner and install the new one. Nothing easier!
First-hand product
We are a manufacturer of Kemp banner wall structures. The goods you ordered come straight from us.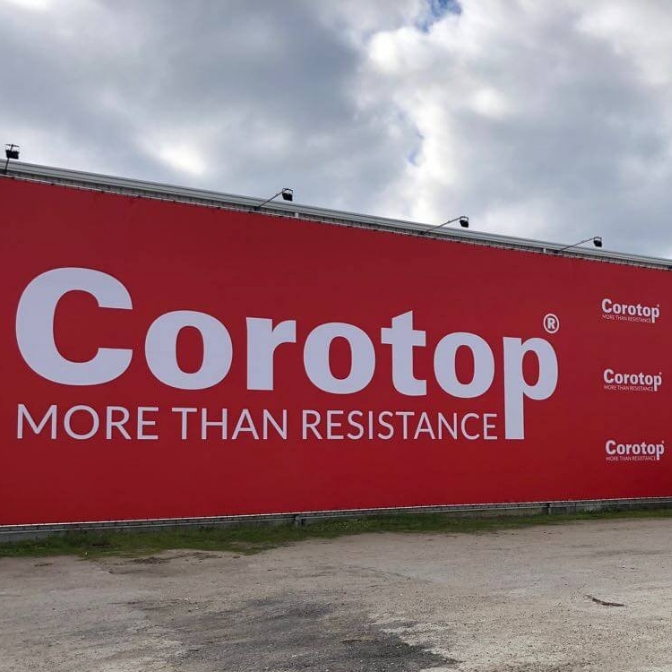 TOP
The entire frame structure is characterized by:
It will work in any situation, regardless of the purpose for which you want to use it. It will also provide you with a high level of aesthetics throughout the entire time your ad is displayed.
Ensure the aesthetic appearance of your advertisement
Professional and aesthetic appearance of outdoor advertising is a basic matter. Attention to detail translates into the perception of your message or company by others.
Aesthetics
A banner on t-shirts? Past. Banner frames in an aesthetic way expose your advertising message by fully tensioning the banner all the time.
Assemble the frame youself
Where to start here…
You decide on the size of the frame that we have to prepare for you. We provide it to you in accordance with your guidelines.
Later…
The structure itself is mounted on the wall using wall brackets that are part of the set.
It's not that hard!
You do not need above-average skills or specialist knowledge to install. All you have to do is put the connectors on the pipe and tighten them with a hex wrench. That's all.
What if…
Before that, you want to see the assembly instructions. You will find it in our tab - "Video - Assembly". Good luck!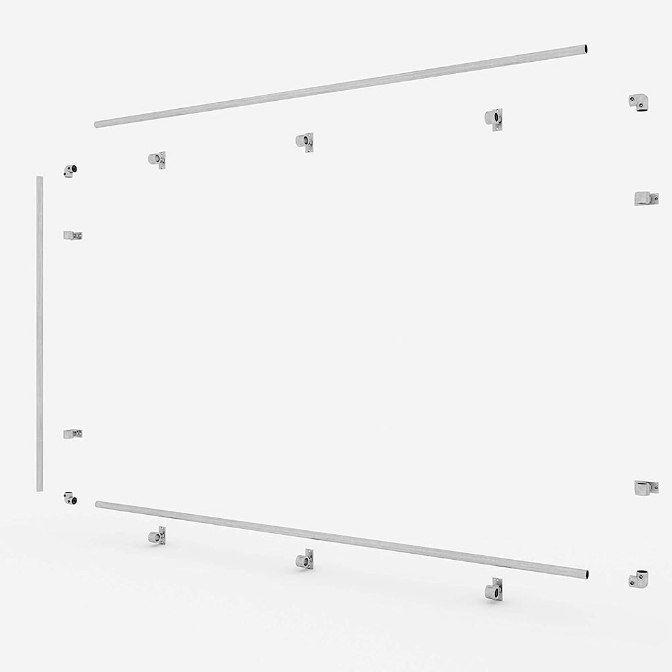 In the set you will find…
Profiles, wall brackets, elbows and sockets.
Data sheet
Construction type

Wall construction

Mounting

Standard wall mounts

Construction colour

Silver

Banner tensioners

Without tensioner

Banner

Without banner

Purpose of the construction

For banner advertising

The set contains

Complete construction (profiles, brackets, connectors)
Corporate clients / B2B clients
Our services are used by large companies known throughout the country and Europe.
We have great logistic capabilities.
We carry out deliveries to companies and offer wholesale prices for larger orders.
We know that as wholesalers and intermediaries you need the lowest prices and special treatment - the fastest possible delivery date and perfect quality.
That is why we have created a special offer for companies to meet these requirements.
Prices and discounts
The shopping cart in the store calculates a quantity discount depending on the number of ordered products.
You can find information about discount thresholds next to each product.
Large orders are negotiated individually (in that case please send your request to our e-mail address).
Invoices and intra-community deliveries
You will always receive an invoice from us for each order.
For business customers there is a possibility to place an order on the basis of a reverse charge. If the order is placed for a German company, for example, the VAT identification number must be provided before the order is placed (by registering the customer account).
The system will then apply a zero VAT rate.
Companies can also order from us on account (after approval) and are entitled to discounts for larger orders.
Deferred payment
Business customers can apply for a credit purchase - an invoice with a deferred payment date. Deferred payment is available only from the second order. The first order must be paid in advance.
Please send us an e-mail. We will then perform a credit and business check.
After the approval it is possible to make a deferred payment (under certain conditions).
Service
Do you need help with your project? Thanks to our extensive knowledge and experience, we are also happy to assist business clients in planning their projects. Would you like to order a custom advertising frame, need pipe racks in your warehouse? We are ready to help you with that.
Would you like to receive a quote for your project? Simply request a quote using the contact form or send an e-mail to info@tubefittings.eu.
5 other products in the same category: